About Us
White Horse Radar Limited was founded by Dr Clive Alabaster and Dr Evan Hughes in January 2013 and provides teaching, consultancy and research and development services in the field of radar and associated sensor technologies.
Drs Alabaster and Hughes have over 45 years of engineering experience between them in all aspects of radar. They have 18 journal papers and over 45 peer reviewed conference papers and Dr Alabaster is the author of a key book on Pulse Doppler Radar.


Our Services
WHR offers courses, consultancy, design, research and development services around the world in radar and radar related areas of technology. WHR has considerable experience in airborne radar and missile seeker design and specialises in finding innovative radar solutions to difficult problems presented by clients.
Drs Alabaster and Hughes also have over 40 years of teaching experience between them; the majority taught at Master's degree level and above in a wide range of subjects. White Horse Radar Limited can provide bespoke short courses ranging from one day, to multiple weeks on the wide range of topics (see example list below).  We regularly travel worldwide to deliver the courses at customers' premises and can also provide courses in the UK.
We are also available to provide consultancy services ranging from as little as a day, through to longer ad-hoc support contracts if needed.   We can also conduct research programmes on behalf of customers and have significant experience over many years in doing so, which has led in-part to our significant portfolio of publications.

WHR also sells a range of small, low power, short-range radar systems that are useful for security/surveillance applications and are also suitable to trigger a camera in support of ecological research. WHR's coaxial dielectric probe systems allows users to make quick and accurate measurements of the complex permittivity of dielectric materials between 500MHz and 40GHz. More information on these products will be appearing on this website soon. 


Topics Covered
Topics covered for teaching, consultancy, research and development include:
Radar systems design and analysis.

Radar waveform design.

Radar electronic warfare.
Microwave engineering.
RF test & measurement.
Dielectric materials measurements.
Digital and analogue hardware design.
Digital signal processing.
Sensor & Data fusion.
Multi target tracking and classification.
Optimisation of complex systems.
Software development for detailed modelling and simulation.
Software and hardware for real-time data processing.


Biographical Detail - Evan Hughes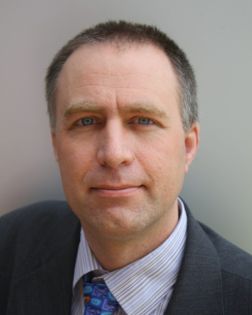 Dr. Evan J. Hughes
This email address is being protected from spambots. You need JavaScript enabled to view it. 
Dr. Evan J. Hughes received his BEng and MEng degrees in Electrical and Electronic Engineering from the University of Bradford, England, in 1993 and 1994 respectively.  He received his Ph.D. in 1998 from Cranfield University, Shrivenham.  From 1993 to 1995 he worked as a design engineer with GEC Marconi, Leicester. From 1998 to 2012 he was a Senior Lecturer at Cranfield University, Shrivenham, UK, before becoming a founder of White Horse Radar Limited in 2013 with Dr Clive Alabaster.  His primary research interests include radar signal processing, evolutionary many-objective optimisation and all aspects of data fusion.   Dr Hughes has specific interests in target tracking and classification, in particular how different classification approaches perform in practice using either measured data or outputs from ultra-high fidelity simulation, when compared to theoretical classifier behaviour. Dr Hughes has authored over 55 peer reviewed journal and conference papers, a book chapter, and over 20 other publications.  He is a member of the IET, is a Chartered Engineer and chaired the IET Radar, Sonar and Navigation Professional Network from 2006 to 2010 and was the Technical co-chair for RADAR 2012 in Glasgow.
Biographical Detail - Clive Alabaster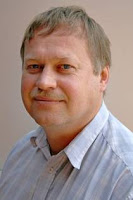 Dr. Clive M. Alabaster
This email address is being protected from spambots. You need JavaScript enabled to view it.

Dr Clive M. Alabaster received his BSc degree in Physics with Microelectronics from University College Swansea, Wales, in 1985 and his PhD from Cranfield University, Shrivenham, UK in 2004; his PhD thesis title was "The Dielectric Properties of Tissue and Other Lossy Dielectrics", which entailed the measurement of the permittivity of human skin at frequencies up to 100GHz. Clive also holds a post-graduate certificate in Education (PGCE) from the University of Reading (UK). From 1985 to 1992 he worked as a microwave design and development engineer on airborne radar systems with GEC Marconi, Milton Keynes, England.  From 1992 to 1998 he worked as a lecturer in radar techniques to the British Army at Arborfield Garrison, near Reading, England.  From 1998 to 2012 he was at Cranfield University, at the Defence Academy of the UK, Shrivenham, UK, where he became a senior lecturer. In January 2013 Dr Alabaster and his colleague, Dr Evan Hughes founded White Horse Radar (WHR) Limited, where he now works as a co-director and consultant.  Dr Alabaster also loves to teach and, in particular, to pass on the expertise gained through his engineering and research experience. His research interests include pulse Doppler radar, radar waveform design and the dielectric properties of materials, particularly in the millimetre wave band. Clive Alabaster also has a special professional interest in microwave engineering, RF test and measurement, the use of radar in the life sciences (in support of research in ecological and medical applications) and all aspects of millimetre wave technology. He has authored over 27 peer reviewed journal and conference papers and is the author of the book "Pulse Doppler Radar" which was published by Scitech (now part of the IET) in May 2012. He is a member of the Institute of Physics and is a Chartered Engineer.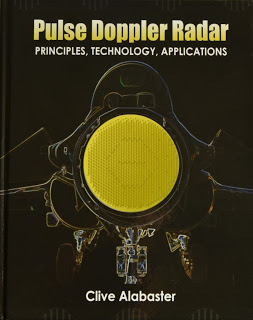 Dr Clive lives in Pembrokeshire in west Wales, UK. He is married and has a grown up son and daughter. His past times include fishing (particularly fly-fishing for trout and salmon), wood-turning and carving, camping and hiking and football and he is a passionate supporter of Swansea City. Dr Clive speaks Norwegian (a legacy of having lived 5 years in the small town of Hammerfest in the far north of arctic Norway) and a little Welsh and French (badly). He has always said that he has far too many professional and personal interests for the time available but that it does, at least, make for a fascinating life.
White Horse Radar Limited
Registered in England No. 8252279
VAT registration No. GB151705432
Registered Office: 48 Malmesbury Road, Leigh, Cricklade, Wiltshire, SN6 6RG
Sales email: This email address is being protected from spambots. You need JavaScript enabled to view it.